Team
Rick Darlington and Linda Brown have worked side by side for more than twenty years and have created the boutique search company that many financial and human resource professionals consider 'best in class' for cost effective leadership recruiting services.
Diverse experience, informed judgment, and common sense are brought to each assignment and project that we undertake.
We conduct all activities with an unrivaled sense of urgency without sacrificing quality.
Our premier treatment of candidates, employees, and clients has earned the trust and respect of all.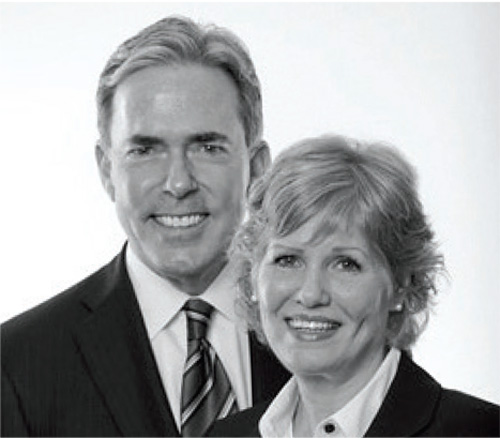 Richard J. Darlington
Founder & Chief Executive Officer
---
---
Richard J. Darlington is the founder and Chief Executive Officer of Darlington & Company and Darlington Partners, Ltd. He directs strategy for all DSG companies while leading the Diversified Financial Services Practice, with emphasis on Insurance, Wealth Management, and Banking & Services.Read More...
During the past twenty five years, Rick has conducted hundreds of senior executive searches. He personally conducts Board Member, Chairman, President and Principal Officer searches while directly participating in all C level assignments conducted by the firm. Recently completed searches include CEO, CLO, CCO, CRO, and CHRO assignments.
Rick is often called upon by client Boards and Principal executives to assist with Organization and Staffing initiatives. His broad experience as a senior corporate executive combine with his leadership search & company ownership experiences to give Rick a unique foundation and perspective. He has directed multiple Board driven CEO selection processes, leadership assessment and development activities, and a wide variety of recruiting projects including Enterprise Risk, PMO, National Accounts, Partnership Marketing, and Total Quality team recruiting.
Rick is recognized as a pioneer in the recruitment and development of Diverse and Women leaders. He has received corporate and client recognition for the hiring and development of diverse, developmentally challenged, and veteran populations. Rick has personally identified and recruited key African American leaders throughout his corporate and consulting careers. His companies have demonstrated records of success placing diverse and women executives in senior leadership roles and have earned the trust and respect of many groups.
Linda M. Brown
President & Chief Operating Officer
---
---
Linda is the President and Chief Operating Officer of Darlington Partners, Ltd. She directs all firm operations and leads the firm's research and recruiting activities. With 20 years experience in retained executive search, Linda began her search career handling searches across all industry sectors, later focusing on insurance, wealth management and banking.Read More...
During the past decade, she has conducted and directed hundreds of searches for the firm. Linda has built a strong expertise in identifying talent that is successful in a global work environment and clients depend on her sound business judgment. She personally conducts senior leader recruiting while providing oversight of research operations and administrative staff. Her team of recruiting and research associates conducts searches with a structured, focused, client-centric model.
Prior to joining Darlington Partners, Linda was a lead search consultant with a Milwaukee-based boutique retained search firm, where she was well respected for her innate ability to identify and connect with the best candidate for each search assignment.
Linda's corporate experience includes key executive roles in the Professional Services and Life Sciences industries. She has held strategy, operations, business development, and human resources/administration roles and has total profit and loss experience. A native of Wisconsin, Linda holds a Bachelor of Arts degree from the University of Wisconsin Madison and a Bachelor of Business Administration degree, Summa Cum Laude, from the University of Wisconsin Milwaukee.
Linda is a member of the National Association of Female Executives and The Art Institute of Chicago. Linda has been a successful fundraiser for Special Needs programs including Special Olympics, Wisconsin & Illinois. Her interests include theater, painting, tennis and sports.